Where Should I Start?
Buying a home can be overwhelming and time consuming, so first you should ask yourself a few questions. Your answers, along with the help of caring and knowledgeable professionals, will help guide you through the home-buying process.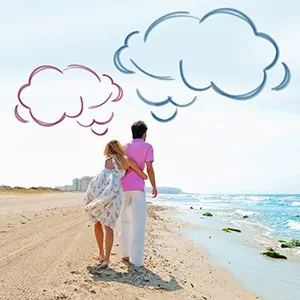 What do you want and need in a home?
There is a difference between what you want and what you need. Know first what your "must haves" are. What is the minimum number of bedrooms you need? Is it important for you to be located in a particular community? Do you need to have a house with a yard?
Next, consider what you would like to have… your "wants". Do you want a formal dining room? A pool? A bonus room?
Armed with this information, we can help you begin your search for the home that fits your list of wants and needs. Because we are long-time residents of Brevard and have been involved in the local real estate market for many years, we know right where to start when it comes to searching the vast listings in the area. Whether it's a single-family home, a condo or new construction, we will find the perfect home that meets your criteria.
Why Choose The Barclay Group?
As Broker-Associates and with Andy as an Accredited Buyer's Representative, we sell more than 99% of the other Realtors in this county (according to the 2021 Brevard MLS Sales by Volume report)! We especially look out for your best interests and are client-driven in our searches. With a responsive and diligent approach, we seek out properties that meet your list of needs and wants. It's our mission to make this process smooth and easy for you, and as stress-free as possible. And as a buyer, you will not pay any retainer or transaction fees.
Just click on our site's client testimonials page to see what our past clients are saying about us!
What does the search involve?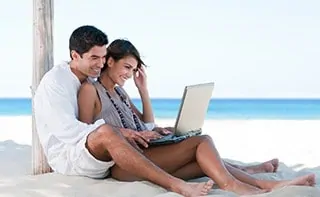 At The Barclay Group, we put our county-wide insider knowledge and network of trusted specialists to work for you. You will benefit from our resources as well as our strong contract and negotiation skills. There is so much that we can do for you that goes far beyond what you would be able to find on your own or through the Internet.
You can also search for all real estate listings in Brevard on our website.
To help guide your search, here are a few more questions to ask yourself:
Is there a particular neighborhood or community that you already like?

Would you prefer a house or condo?

Do you have a price range in mind?

How many bedrooms and bathrooms do you need?
Have you consulted with a lender already to choose the best financing option and have you already been pre-approved for a loan?

Are you interested in short sales and foreclosures?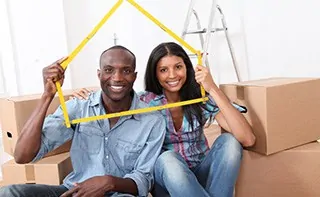 Once you've found your new home, we'll review comparable homes in the neighborhood, discuss the terms of the contract, and put together an offer.
Then, we will coordinate with the seller's Realtor, your lender (unless you're a cash buyer), the title company and you to make sure that all deadlines are met for the closing date.
We want to make sure that on your day of closing there are no surprises, so you can walk away with keys and move into your new home!
With us on your side, we can make it feel that simple
Now that you understand how easy it can feel to buy your home, just call, text, or email us any day of the week to schedule a convenient consultation in person or over the phone so we can help you get started on the path that will lead to your new front door!
Choose two names you can trust…The Barclay Group and eXp Realty, LLC.
The Barcaly Group Specializes in the Following Brevard Locations