100% Satisfaction Guaranteed!
What we do for a living is common, but how we do it is anything but common.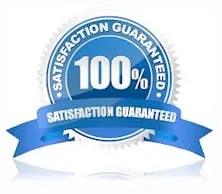 When you choose to work with us, we want you to have complete confidence in our ability to meet your real estate goals. We work with many clients who have had less than perfect real estate experiences in the past. We understand our clients' concerns and the apprehension that they may feel. Our main focus is seeing that your goals are accomplished and your needs are met, and we are dedicated to keeping the process as efficient, productive, and stress free as possible.
OUR HAPPY CLIENTS…
Friends of a friend, Abby and Andy are now my friends. Their willingness to listen to my wants and needs and then helping me reach my goal was their goal also. When the time comes to sell and buy another home, I'll rely on Abby and Andy knowing the outcome will be one that I'll be comfortable with.
Abby Barclay is extraordinary! This is the second time we have worked with Abby. It's a great experience to purchase or sell property without any "glitches" and Abby made that happen each time. All our questions and concerns were addressed promptly. Abby was amazing throughout the entire process from staging, inspection and the sale. Abby was always available whenever we needed to contact her. I recommend Abby and her amazing team to all future sellers.
Andy sold our Cocoa Beach condo in two weeks from the time it was listed, and for almost full ask(ing price). We were not living near the condo and Andy was kind enough to take care of some final preparation work we needed to get done before showing, nothing was too much trouble. He was always extremely punctual with all correspondence. If you want your condo sold or at looking at a top class professional to represent you when buying, look no further.
Our Barclay Promise to You
It's one thing to tell a person you're going to be the best Realtor they've ever worked with, but it's quite another to put that in writing with a 100% Satisfaction Guarantee. When clients list their property with us, we insert a clause in the listing agreement that allows them to exit the listing agreement without any fee if they are in any way dissatisfied with the service we are providing. They can do this at any time, with no financial penalty and without any hassle or delay. Our new clients love the reassurance our 100% Satisfaction Guarantee provides them, and we love it because we've never had anyone cancel their contract.
We are proud to offer this unique guarantee, which affords all of our clients added peace of mind when hiring The Barclay Group.
Choose two names you can trust…
The Barclay Group and eXp Realty, LLC.